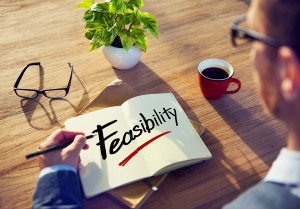 Knowledge is power, as the old saying goes, and that's certainly true in the hospitality industry.  More hotels are being developed around the world today than ever before as an economic upswing coincides with a business community that is getting smaller and more close-knit every day.  With all that money involved, it's no wonder that Hospitality Feasibility studies are becoming increasingly important.
Why Hospitality Feasibility is Necessary
A Hospitality Feasibility study attempts to look into the future and predict aspects of a hotel's existence:
Evaluate the highest and best land use
Predict return on investment
Assess demand for related services like meeting rooms and conference space, restaurants, or recreation
Estimate operating costs for the next decade
Identify the current stage of the economic cycle
While the conclusion of a particular study can never be guaranteed to be accurate, it can give a very good idea of how a hotel operation will play out.
Required
Increasingly, banks and lenders won't even consider a hotel development project unless a thorough Hospitality Feasibility study has been created by recognized experts in the hospitality field.  The study is quickly becoming part of the basic preparation work for any large-scale hospitality investment by all parties involved.  Such studies have to be performed by independent contractors without connections to the lender, developer or other investors in any way, in order to guarantee impartiality and objectivity.
Before considering a potentially lucrative hotel investment, get a copy of the Hospitality Feasibility study.  If one isn't available, that's a red flag.
Archives
Categories
Recent Posts