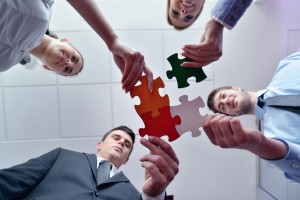 When the government owns land, either directly or indirectly (as through public agencies), that is under-utilized, it's often inspired to seek partnerships with private entities in order to develop and otherwise utilize the land in a more efficient manner.  These public-private partnerships are rather unimaginatively referred to as P3 or PPP arrangements.
At first blush, a P3 arrangement seems to be a perfect solution: The government or public agency has land (or a vacant old building) that it lacks the resources to develop or redevelop properly.  Rather than let it sit fallow and ignored, it seeks a partner to redevelop the land into a more productive and beneficial use, such as hotels.  The government, as the land owner, benefits because of the rise in land value due to development, which includes not just the hotel project itself but all the associated increased capital investment, the healthy economic activity driven by support businesses, new jobs and the new tax revenues stemming from all of these activities.
The benefits to the private entity involved are …  less obvious, actually.  After contributing their own capital, resources, and marketing prowess into making the project a success, the rate of return on the investment is often insufficient.  Where the public agency has nothing to lose because it is literally offering just the land that it already owns, the private sector must tread carefully to ensure they get a reasonable return on their investment.
The best approach is to involve a creative and experienced consultant who has worked in other P3 scenarios before.  Such a consultant will know how to structure the P3 arrangement properly so that the right amount of public financial assistance, whether up-front to aid in direct development costs or deferred (sometimes in the form of tax or utility credits, or back-ended ground lease payments) over time, is included as a structural support of the project overall.  While the lure of land use with a low buy-in, like vacant plots offered by public agencies in P3 arrangements, can seem like the deal of a lifetime, there are often unseen and unknowable constraints and entanglements involved due to the requirements placed on the land and development plans by the public sector.  Often these constraints are not obvious and the private entity can already be significantly invested before they become obvious, leaving them exposed. Requiring prevailing wages or other deals with the local unions are examples of such constraints that increase development and construction costs—sometimes offsetting the public financial assistance.
Proper financial structuring can protect the private sector from this risk and still take advantage of the opportunity such P3 arrangements offer, but it has to be part of the planning stages in order to be most effective.  This means that involving a consultant with P3 experience to the bidding process can be essential for ultimate success.
Archives
Categories
Recent Posts