Hotel Development Consulting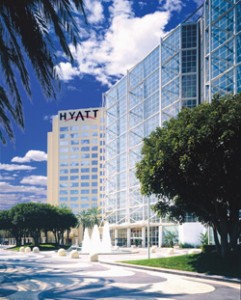 Maurice is one of the pre-eminent independent advisors to the development of high-end hotels and resorts in California. Working with both private developers as well as land-owning public agencies, Maurice has successfully facilitated the development of numerous upscale, full-service hotels in the state. Most of these development deals involve significant public investment in order to bridge the gap between the cost of construction and the value of the hotel once completed. Maurice utilizes creative strategies involving building and ground leases, rebates of transient occupancy taxes and property taxes, tax-exempt bonds, and other innovative public-private financing techniques. See some of the Case Studies for details on the various public financing vehicles utilized to make these hotel deals work.
Hotel Concession Contracts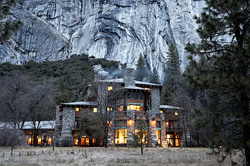 Maurice is an expert on concession contracts, particularly in the State and National Park arenas. He has been the Financial Advisor to the National Park Service (NPS) since 1992, assisting in the valuation, structuring, negotiations and/or the feasibility analysis of more than 35 concession contracts during these years, including the Crown Jewels of the National Park system, such as the Grand Canyon, Yellowstone, Yosemite, Grand Teton, Glacier, Blue Ridge Parkway, Shenandoah, Golden Gate, Ellis Island and Mt. Rushmore. He has also been retained as a Mediator by the parties to concession contracts, and facilitated creative agreements. Maurice also has experience as an expert witness and appraiser in concession contract disputes, testifying in numerous arbitrations. Other clients involving visitor-serving concessions include the State of California, County of Monterey, and the Save-the-Redwoods League.
Hotel Development Agreements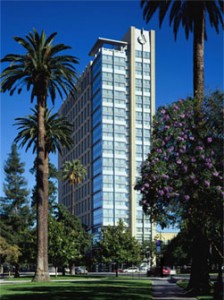 Maurice has extensive experience structuring and negotiating development agreements to facilitate the development or redevelopment of properties into upscale, full-service hotels and other visitor-serving uses. He has been part of the primary negotiating and deal crafting team for the Cities of San Diego, San Jose, Mountain View, Oceanside, Escondido, and Manhattan Beach, as well as for other public agencies and private clients. He has negotiated Development Agreements with clients for the development, redevelopment or conversion of hotels, retail, timeshares, golf courses, residential, recreational facilities, conference centers, spas, restaurants, bars, parking, visitor centers, and other land uses.
Hotel Management & Franchise Agreements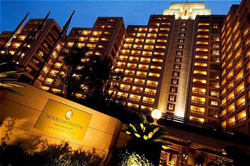 Maurice has considerable experience negotiating hotel management and franchise agreements. In addition, he has been involved in the process of identifying, soliciting, evaluating and selecting hotel operators and brands for newly-developed hotels and resorts on behalf of both public and private clients. He has also participated in the process of reflagging existing hotels, both at contract termination and through bankruptcy. His experience in the business issues of these contracts is an invaluable asset to the legal team in crafting these management and marketing deals.
Hotel Ground Leases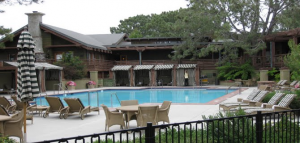 Maurice is one of the pre-eminent experts in structuring hotel ground leases. He has been the primary negotiator of the business terms of these documents for public agencies for decades. Hotels whose ground leases Maurice has structured include the Lodge at Torrey Pines, Hyatt Regency Mission Bay, Argonaut, Cavallo Point, San Jose Marriott, Manhattan Beach Marriott, San Diego Springhill Suites/Residence Inn, and numerous others that are currently in the development process. His experience and creativity in these negotiations have proven to be extremely valuable for his clients. He is also an expert in appraising ground leases and the visitor-serving facilities built on them.
Hotel & Real Estate Expert Witness Services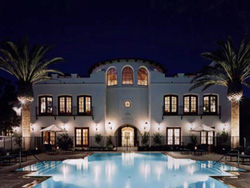 Maurice has extensive experience as testifying as an expert witness. He has been retained over 70 times as an expert, testifying over 30 times in venues ranging from jury trials, arbitrations, bench trials, bankruptcy court, and mediations. Additionally, he has provided deposition testimony more than 50 times in the past ten years. He frequently testifies to the lost profits, loss in value, or other damage estimates for complex real estate matters. His clients have won awards ranging up to nearly $100 million where Maurice was the only damage expert testifying on their behalf.
Examples of the types of disputes that Maurice has been involved in include:
Hotel owner vs. operator
Borrower vs. lender
General Partner vs. Limited Partners
Landlord vs. Lessee
Buyer vs. Seller
Owner vs. General Contractor
Developer vs. Brand
Concessioner vs. Landlord
Public Agency vs. business owner in Eminent Domain
Debtor-in-possession vs. lender
Developer vs. Builder and subcontractors
Condo-hotel unit owner vs. resort owner-operator
Broker vs. hotel buyer and seller
Landowner vs. Theme Park operator
Hotel owner vs. group that cancelled meetings
Resort developer vs. homebuilder partner
Hotel owner vs. marketing/reservations firm
Hotel owner vs. retail tenant
Hotel portfolio owner vs. wife
Hotel owner vs. insurance companies
Hotel owner vs. employee
Hotel & Real Estate Workouts & Restructuring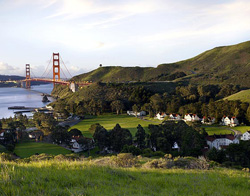 Maurice has been involved in numerous workouts of troubled real estate assets, including foreclosures and bankruptcies, deeds-in-lieu, and repricing of loans. He can specifically assist with debt restructuring, de-leveraging, bankruptcy-related services, strategic asset planning, management requests for proposals, market studies, appraisals and expert opinions. In the early 1990s, Maurice performed due diligence and valuation analyses on dozens of RTC loans on large commercial properties for subsequent purchase by private investors. He successfully restructured loans on hotels in the US and Canada for lenders, and facilitated the transfer of hotel ownership from selling clients to buyers during the workout process. He has also testified to the valuation of real estate collateral in bankruptcy court, assisting numerous debtors-in-possession in keeping their assets from being foreclosed upon.
Hotel & Real Estate Appraisals & Market Feasibility Studies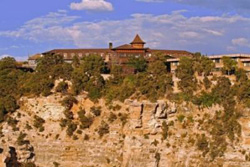 Maurice has prepared dozens of hotel market demand feasibility studies and/or appraisals in support of the development of numerous hotels and resorts. His clients have included developers, landowners, investors, operators, lenders and public agencies. Most of the properties have been full-service upscale hotels and resorts in the United States.
Hotel & Real Estate Arbitrator & Mediator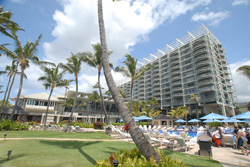 Maurice is considered one of the leading Alternative Dispute Resolutionists in the Hotel industry. He has been trained as an Arbitrator and Mediator, and has substantial experience in these forms of Alternative Dispute Resolution. He has served as Chairperson of seven 3-person arbitration panels in the past few years, and has been named as the neutral panelist twice by the two party-appointed arbitrators. In 2003, he served as the neutral arbitrator in a dispute between the owner and operator of a 5-diamond resort in Honolulu, which included managing a hearing with 17 expert witnesses. In 2005, he was the sole arbitrator for another 5-diamond resort in the Caribbean, which involved visiting and evaluating 10 competitive resorts located in seven different countries. In both cases, Mr. Robinson managed to complete the entire arbitration process within 30 days of being appointed. His mediation experience has ranged from resolving single hotel owner-operator disputes to class action disputes between 1500 limited partners and the hotel operator/general partner involving a nationwide portfolio of 120 hotels.