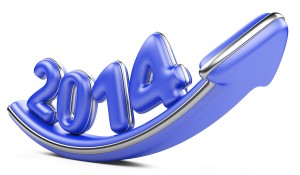 Based on the recent STR Pipeline Report, the number of hotel rooms that the hotel industry has in development is increasing, especially when it comes to the development of rooms which are in the mid-priced range.
In 2013, the number of rooms in the active pipeline (i.e. the number of rooms in the early to late planning stages and rooms under construction) increased by 15.6% across all price points.  The number of rooms that were actually under construction, as opposed to ones in the planning stages, increased by 29.5%.
When it comes to the types of rooms which are being built, the mid-priced rooms—those in the Midscale, Upper Midscale and Upscale categories–showed the largest increase. By contrast, the most expensive and the least expensive rooms (the Luxury, Upper Upscale and Economy categories), showed a much slower pace of rooms under construction.  The numbers of rooms currently under construction are an indicator of two things: 1) what developers believe the demand for hotel rooms will be in the near future; and 2) what the lenders will finance at this point in the economic cycle.
The fact that most of the rooms which are in the active pipeline are actually under construction, not just in the planning stages, shows that demand for hotel rooms is increasing, meaning that hotel developers feel justified in building new rooms to meet the expected demand; and lenders are comfortable enough in the economic recovery to advance construction loans to them.
In the report, there are also indicators that occupancy rates and room rates are both going up in most markets across the country, and there will be continued increases in the amount of revenue that each room brings in through 2014 and beyond.  The highest performing markets for hotel rooms seem to be Houston, Oahu, and San Francisco, where rooms are expected to have double digit increases in the amount of revenue they bring in throughout 2014.
Because of the positive outlook for 2014, hotels will likely be able to increase their daily room rates, which will lead to increased revenue and profit for the year.  In 2015 and 2016, when the majority of the rooms currently under construction become operational, the increase in new hotel supply could make it difficult for the older hotels to raise their rates or maintain their occupancies, unless they, too, invest in renovations or refreshing. For all hotel owners, it is an excellent time in the cycle to own a hotel.
Archives
Categories
Recent Posts